OUR CAMP
Our camp is situated inside Wadi Rum's Protected Area, only 6 km from the Wadi Rum Village and surrounded by magnificent sandstone formations. This is the land where Lawrence Arabia once fought with Bedouins, against the Ottoman Empire. You can walk around and let your imagination run free, or simply find yourselves the perfect panorama view.
OUR TENTS
Our high quality, goat-hair tents provide you with a comfortable night in our desert. The tents are raised and private and can accommodate many different sized groups. Each tent is equipped with its own indoor light so you can move around easily at all times of day. We have double, triple, and family-sized tents, all come with fresh sheets, warm blankets, and towels.
OUR FACILITY
Our bathroom are shared, with three western toilets and two showers. The showers are equipped with solar hot water around the clock allowing you to freshen up after a long day. Our camp uses environmentally friendly solar panels for electricity in order to minimize our impact on the environment.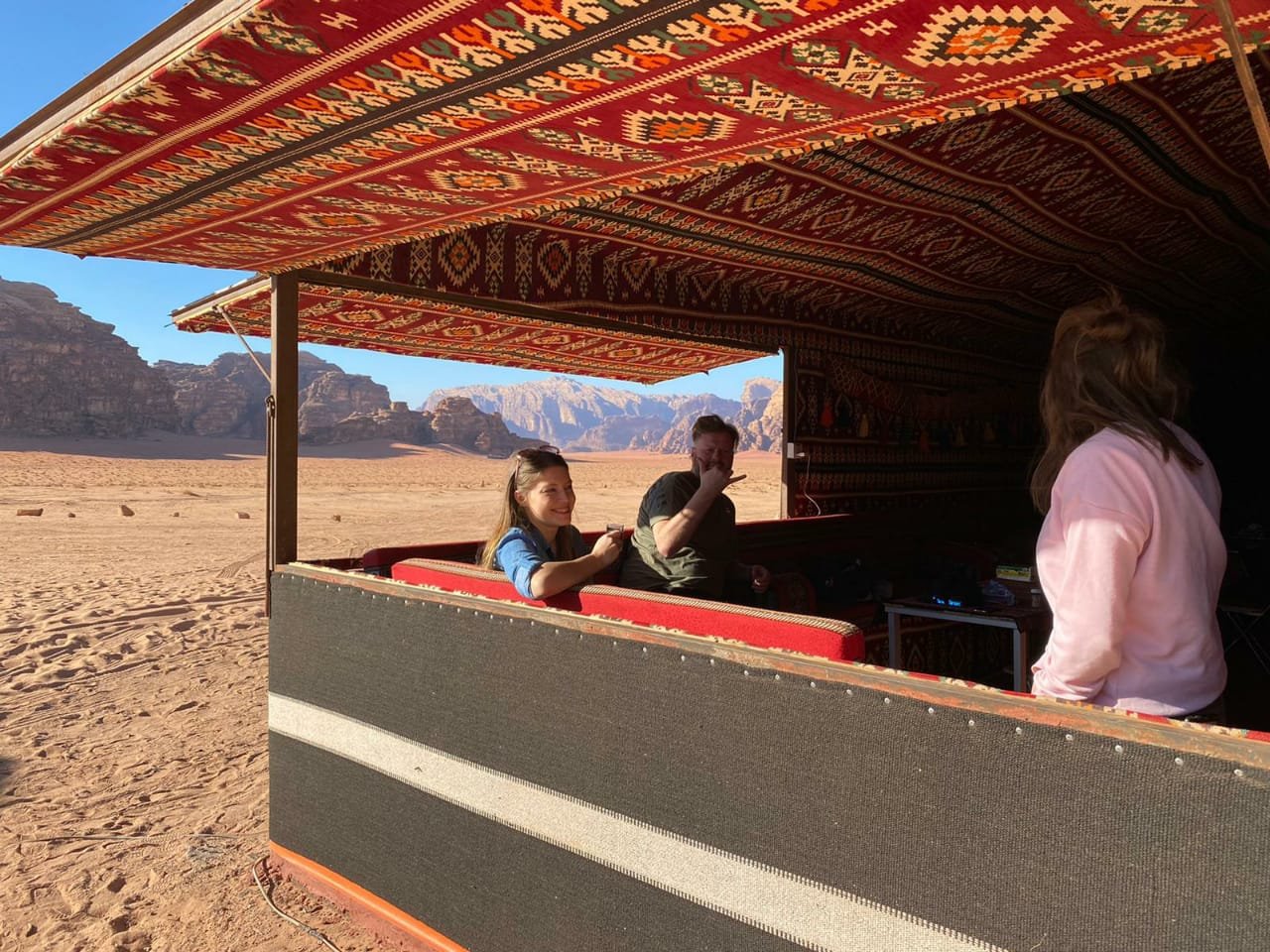 SUNSET AREA
Our guests can walk up the rocks above our camp where they can enjoy perfect sunsets behind the "Qatar Spring Mountain".
COMMUNITY TENT
Each evening, our guests gather in our big community tent. We serve tea after our guests settle down at our camp after a day of exploration by jeep or camel, or by hiking, scrambling or rock climbing. This tent has a fireplace and offers a 360° view of the desert. The view of the sunset from this tent is fantastic and tourists often watch the sun go down over conversation and some tasty Bedouin tea.
OUR FOOD
After the sun goes down, we serve a traditional Bedouin meal. Our meals typically involve a selection of meats, vegetables, rice, salads, mineral water, and tea. We serve our local traditional dishes for dinner, for examples: Kabsa – rice dish with chicken or lamb usually cook for wedding party; or Mansaf – national dish also for wedding parties; or Zarb – chicken and vegetables cooked in the ground by traditional Bedouin technique. In addition, vegetables, mezze (humus, mutabel) and different kind of salad will be served. Our meals offer a variety of different foods ensuring that there is something for everyone including those who are vegetarian or gluten-free.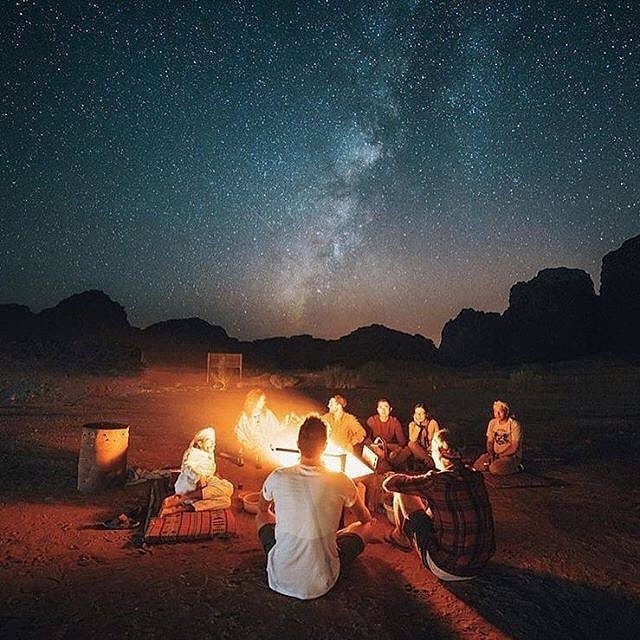 AFTER DINNER
As night falls, the community tent is warmed by an indoor fireplace; it is time to hear stories about these lands from the people who were born, raised, and still live and love here. You are free to hang out and socialize or head to your private tent to settle in for the night.
OUR BREAKFAST
In the morning, our guests return to the big tent for a continental breakfast composed of local foods. In the morning, our guests return to the big tent for a continental breakfast composed of local foods. After breakfast, guests move on to start their day.
Prices per night at Desert Guide Camp (without tour):
Adults: 35 JD per person (Single tent: 50JD)
Children (Under 12 Years Old): 20 JD per person
Children (Under 3 Years Old): Free of Charge
(Prices Include: Dinner, Breakfast & Transportation)